Set 02 / GA / BR
EAN Nr.:
4260377560125, 4260377560132, 4260377561252, 4260377561269
Content:
locks front wheel, rear wheel, seat post, 2x M6 bolt to secure rim and disc brakes, M6 bolt and aluminium plug to secure Ahead system, 1 PIT key, code card
ATTENTION!!! Repeat or replacement orders of coded parts are only possible with the code number (on the card)!!!
When installing the seat post security, please make sure that the outer pressure surfaces of the saddle clamp are both plane and parallel.
If this is not the case, it is possible to order one of our saddle clamps.
Our sets contain commonly *standard widths:
front wheel 119 mm installation width
rear wheel 155 mm installation width
seat post 33 mm installation width
M6 code bolt 32 mm installation width

aluminium plug 1 1/8 inch in silver and black
The following special widths are available:
front wheel 130 mm installation width
Rear wheel 170 mm installation width
Seat post 23 mm/ 45 mm/ 60 mm installation width
aluminium plug 1 1/4 inch, 1 inch in silver and black
The special widths are available for our sets without any extra charge.
If none of the special widths fits, you still have the opportunity to use our universal skewer.
The skewer´s diameter is 5 mm.
The screw´s diameter is 6 mm.
What does installation width mean?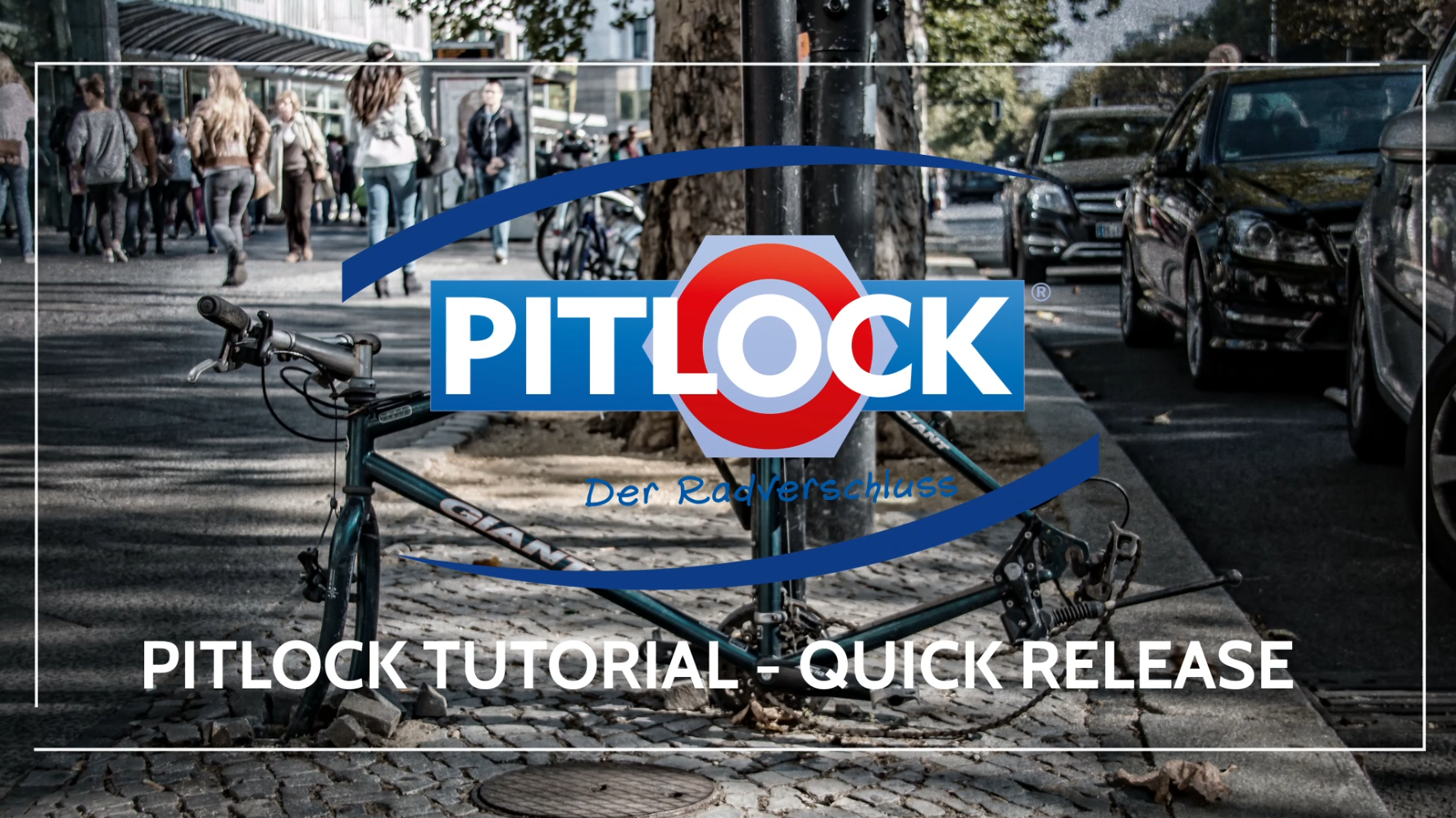 Brake security:
The locking ring requires a space (supporting surface) of 10 mm in the radius or rather 20 mm in the diameter around the thread, so that the Pitlock lock can be installed safely.
We recommend 2 security locks on Post-Mount-Adaptors.
On brake mounts that don't offer enough space for the installation, the provided flat washers can be used to lift up the security ring, like shown here: