Reorder Pitlock thru axle 15 mm ROAD
Security thru axle for road, gravel or cyclocross forks with 15 mm Maxle mount.
content:
1x Pitlock thru axle 15 x 100 mm (black)
dimensions:
Hub standard: 15 x 100 mm
axle diameter: 15 mm
installation width: 100 mm
total length: 125 mm
thread length: 15 mm
Thread: M15 x 1.5 mm
weight: 54g
Please compare the original axle on your bike with these dimensions to be sure to choose the correct Pitlock thru axle.
You can use our handy helpsheet for Thru axles.
Material:
Pitlock thru axles are made out of high quality aluminum and stainless steel. The aluminum is coloured by anodization, the stainless steel by physical vapour deposition.
Function:
Replace the original thru axle with the coded Pitlock thru axle to secure your bike wheels against robbery. The lock can be made compatible to any other Pitlock M5/M6 lock, such as those for the seatpost, the ahead stem or the brakes.
Also available as a whole set with the corresponding key and a code card.
Pitlock also offers the following thru axle sizes: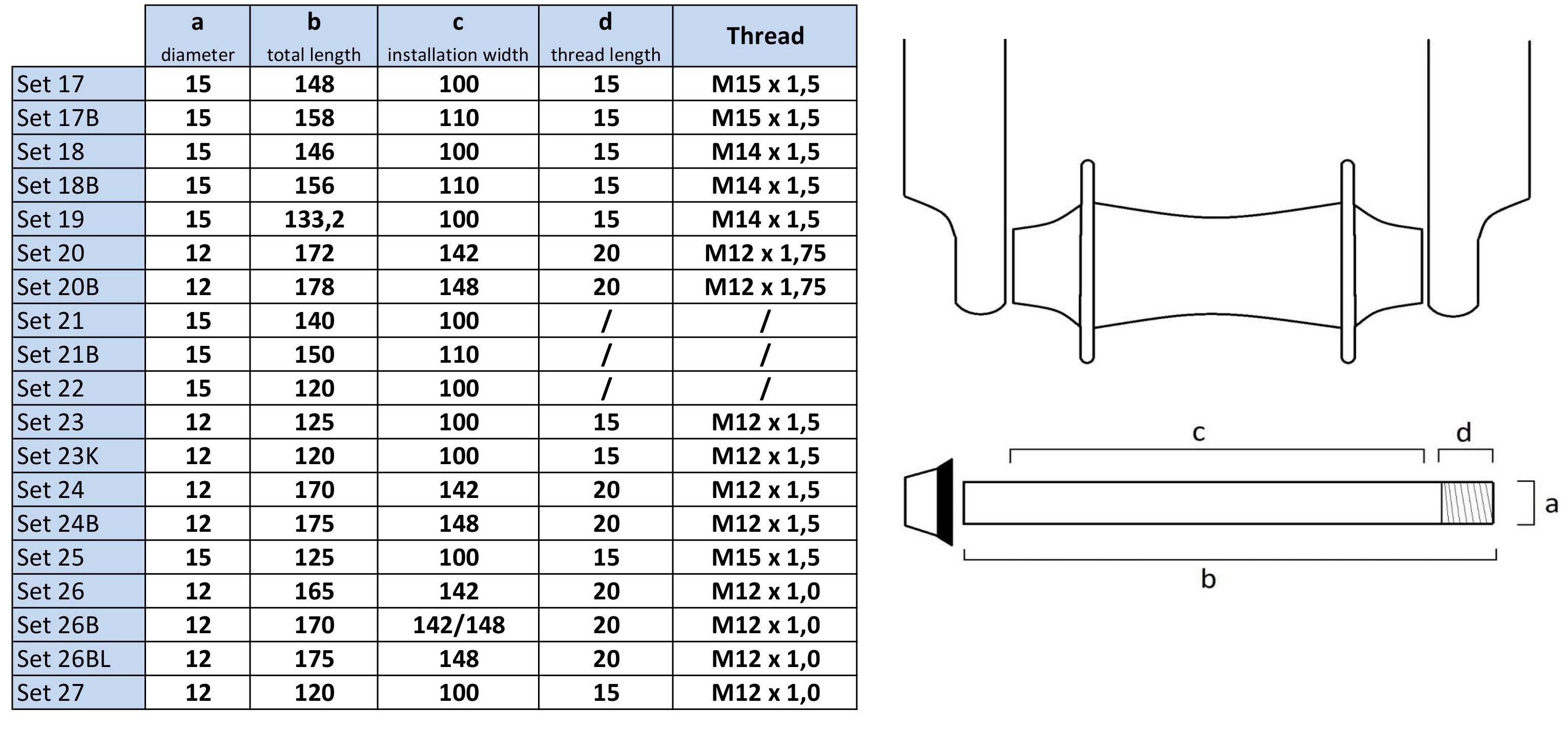 More information about the Pitlock thru axle modells in the FAQs.