Set 18 thru axle 15 for FOX
15 mm thru axle for FOX forks
content:
1 black Pitlock - thru-axle 15mm, 1 PIT-key and a code card
Specifications:
Hub standard: 15 x 100 mm
axle diameter: 15 mm
installation width: 100 mm
total length: 146 mm
thread length: 15 mm
thread pitch: M14 x 1,5 mm
needed contact surface: Ø22mm
weight: 83 g
Please compare the original axle on your bike with these dimensions to be sure to choose the correct Pitlock thru axle.
You can use our handy helpsheet for Thru axles.
product:
The Pitlock thru axle is made of high-quality aluminum and stainless steel.
function:
The thru axle is replaced by the coded Pitlock thru axle and protects against casual theft.
The coding can be produced custom-fit to your M5 Pitlock security system.
variations:
As repeat order without Pit-Key and code ID card for your Pitlock security system.
Pitlock also offers the following thru axle sizes: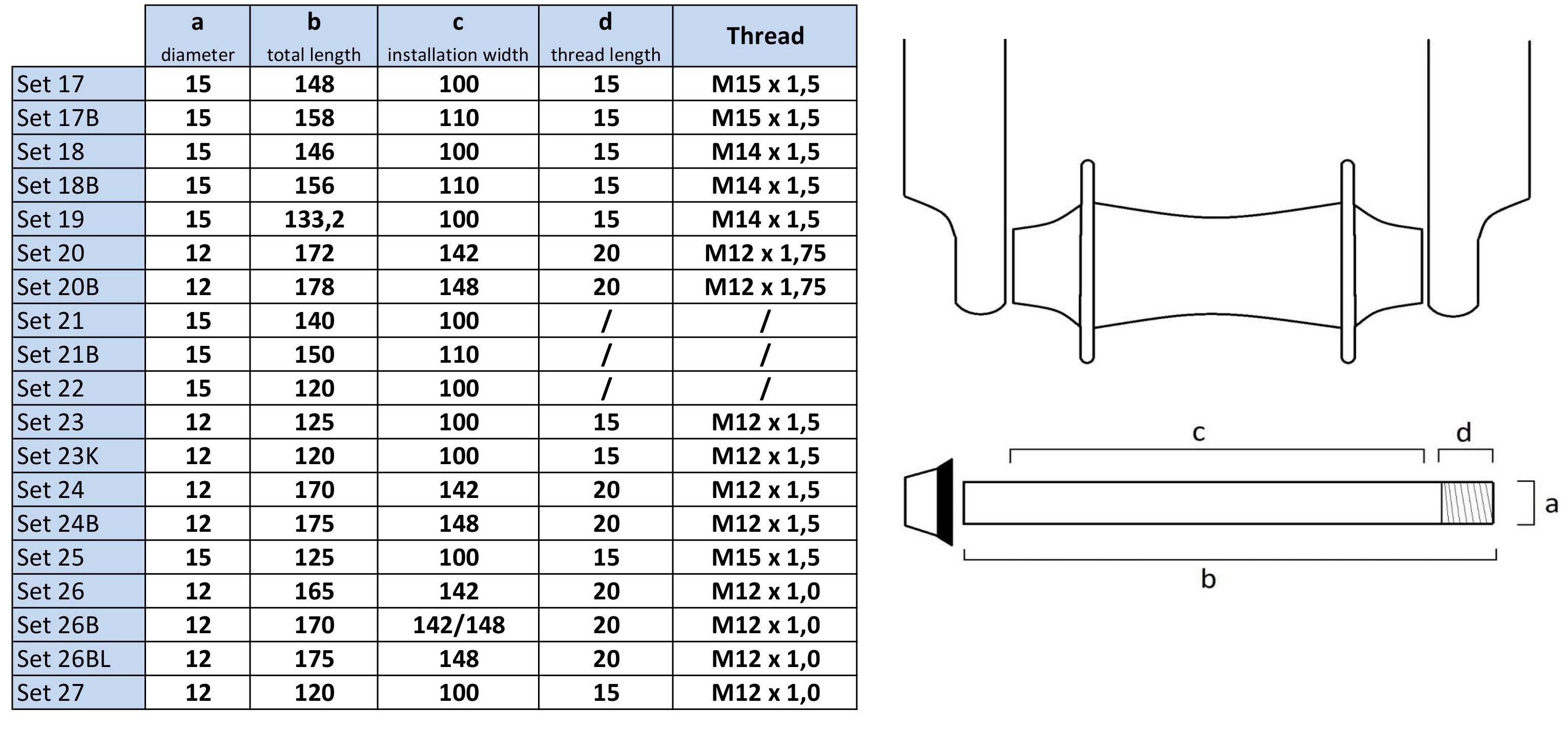 More information about the Pitlock thru axle modells in the FAQs.