Repurchase Pitlock thru axle 15mm for Suntour (Trekking)
Pitlock security axle with 15x100mm thru-axle adapter.
Compatible with Suntour Trekking forks (QLoc) with narrow dropouts (10 mm).
Attention: To be sure, the Pitlock security lock fits on your bike, please compare your original component with the measurements stated below.
Content:
1x Pitlock security axle with M5 lock (black), 1x Adapter 15x100mm
Specification:
Hub standard: 15 x 100 mm
axle diameter: 15 mm
installation width: 100 mm
axle length: 120 mm
needed contact surface: 19 mm
weight: 59 g
Installation width means the width between the dropouts or rather the width of the front hub.
Axle length means the installation width plus the width of the dropouts. It is the total length of the axle without head and lock.
Please compare the original axle on your bike with these dimensions to be sure to choose the correct Pitlock thru axle.
Material:
Pitlock security axles are made ot high quality stainless steel and lightweight aluminum.
Function:
The original thru axle is replaced with the coded Pitlock-security to prevent theft of the component. The code of the lock can be produced to be compatible to existing Pitlock M5 security systems.
Pitlock also offers the following thru axle sizes: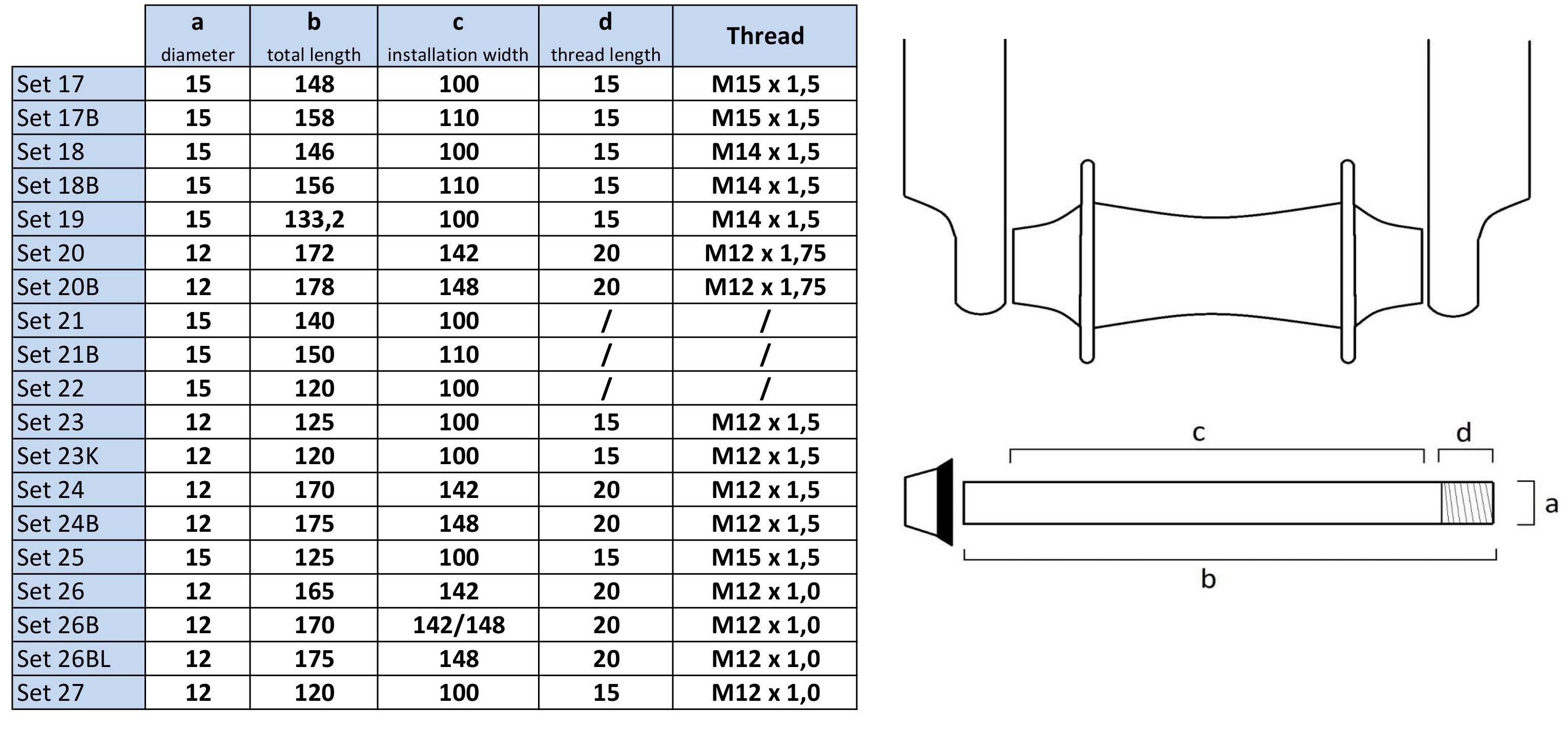 More information about the Pitlock thru axle modells in the FAQs.