Set 19 thru axle 15mm for Stevens
Security Through-Axle for Stevens K1 Superlite rigid-forks
K1 Superlite forks are mounted on following STEVENS models:
- Super Flight
- Courier Luxe
- 8X Lite Tour
- P18 (models 2016-2018)
- C12 (models 2019-2020)
Not compatible with other forks!
content:
1 black Pitlock - thru-axle 15mm, 1 thread socket, 1 PIT-key and a code card.
Specifications:
Hub standard: 15 x 100 mm
axle diameter: 15 mm
installation width: 100 mm
total length: 133,2 mm
thread length: 15 mm
thread pitch: M14 x 1,5 mm
needed contact surface: Ø22mm
weight: 85 g (including thread socket)
product:
The Pitlock thru axle is made of high-quality aluminum and stainless steel.
function:
The thru axle is replaced by the coded Pitlock thru axle and protects against casual theft.
The coding can be produced custom-fit to your M5 Pitlock security system.
variations:
As repeat order without Pit-Key and code ID card for your Pitlock security system.
Pitlock also offers the following thru axle sizes: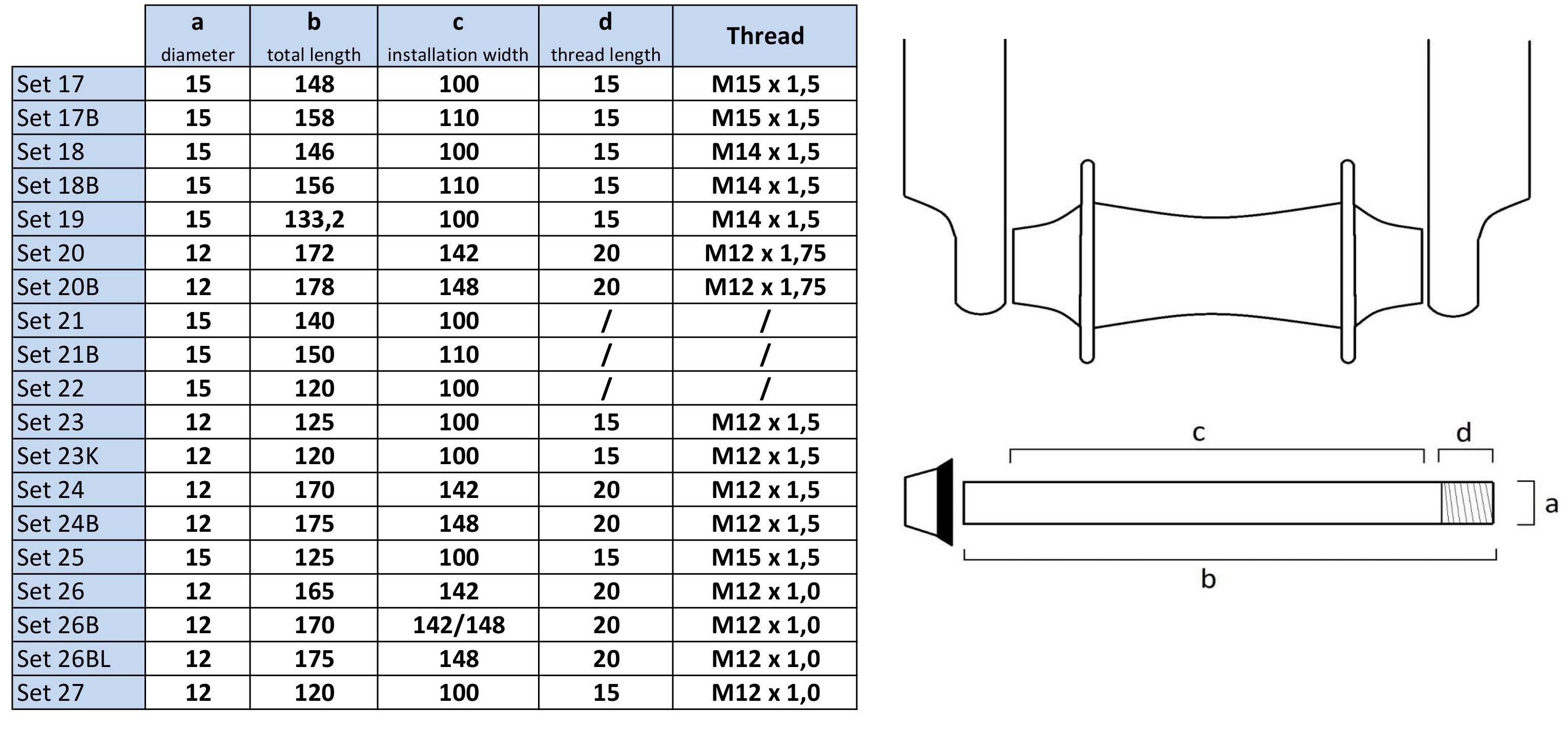 More information about the Pitlock thru axle modells in the FAQs.